The answer to the question. what is the best way to plan a successful career in 2023 is CPS, which is short for Career Planning Space. CPS helps to successfully plan and navigate your career in 2023, while it's vital to hone skills that are not only in high demand presently but are also expected to retain their value in the future. This necessitates a comprehensive grasp of today's job market, combined with a keen awareness of evolving trends and upcoming technologies poised to redefine work's future.
Understanding your career choices is a pivotal part of this process. Constructing a detailed action plan and clearly defining your career options and alternatives is integral to achieving this. This article will shed light on the importance of thorough career planning as a cornerstone for a thriving professional journey, as the title suggests.
Career Planning Essentials
While many aspire to have a thriving career, it is often overlooked that the initial step towards achieving this goal is to invest time and energy in creating a career plan. We are planning so many things in our lives, from vacations, family events, weddings, birthday parties, doctor visits, and much more. Let's be honest most of us spend more time on these activities than in planning our own careers. Now all these events are important, but we should not allocate time, energy, and resources to plan our careers. A career can provide numerous benefits, including financial stability, personal fulfillment, growth opportunities, and the ability to contribute to society. It can also offer a sense of purpose, direction, and opportunities to build relationships, develop new skills, and achieve personal and professional goals.
Ultimately, a career can provide a platform for individuals to positively impact the world and leave their mark, whether through innovation, leadership, or service. It can also inspire others, serve as a source of inspiration and motivation, and helps to choose a career and start your job search.
What is a career planning process?
Career planning is a process to describe a detailed strategy or set of actions designed to achieve goals or objectives to get your dream job. It is needed because it provides a roadmap for you to follow to achieve the desired outcome. Without a plan, there is no clear direction or strategy, resulting in aimless actions, wasted time and resources, and ultimately failure to achieve the desired goals. A career plan helps to ensure that defined steps are achieved, and milestones or goals are realized. A career plan helps you work towards the defined end goal, creating transparency about the needed action to achieve the final goal.  In summary, a career plan divides your objectives into manageable career options and makes them understandable, providing clear visibility on your progress toward achieving your final career goals. A career plan is the foundation for your career development and helps you with your career decision-making. So there are a lot of activities like career exploration, self-assessments, goal setting, and a lot of planning. Altogether, these are the reasons why career planning is neglected by most of us, as it is a lot of work and sounds complicated. With technological advancements and artificial intelligence services, creating a career plan is no longer daunting. The process can be simplified with the help of pre-designed templates and established goals, but there is an amount of effort we need to invest in a career plan, but it is worth it, believe me.
Career Planning Space is a modern way to plan a career you want.
Last year we invested a lot of time and effort in designing a new career planning process, which would take our clients all the heavy lifting away and guide them in the process of a modern career plan. At UN1010, we created the Career Planning Space (CPS), which is fueled by technology and templates, allowing our clients to concentrate fully on crafting their personalized career plans. The Career Phase Templates help them organize their career options, and predefined tasks guide them toward achieving smart goals and creating a career path. Our CPS has turned the career planning process from painful to empowering, yielding satisfaction and motivation to plan your career. 
Career planning steps to achieve
CPS offers predefined templates, which you can customize to your specific needs. Want to add a specific career phase to your plan, no problem, and only one click away, need to delete or change tasks or add additional tasks, easily done with our user-friendly interface. You will find all the tools expected from a planning tool, only better as it concerns your career. The CPS system monitors your advancement automatically and displays it on your career plan dashboard. It notifies you when you are lagging behind and indicates where you need to concentrate. In addition, if you cannot access CPS regularly, it sends you reminders via email to motivate you to check your career plan. Its intention is not to disturb or inundate you but to ensure your success. But there is more. We did not stop with a career planning process supported by the latest modern technology.  During my 25 years as an executive developing people worldwide, I learned that most of them did not know what really matters to make a career. A plan is so important, but you need to know what to plan as we already defined how to plan.
The Answer is a Online Course - How to create a career Plan
*including limited life time access to the CPS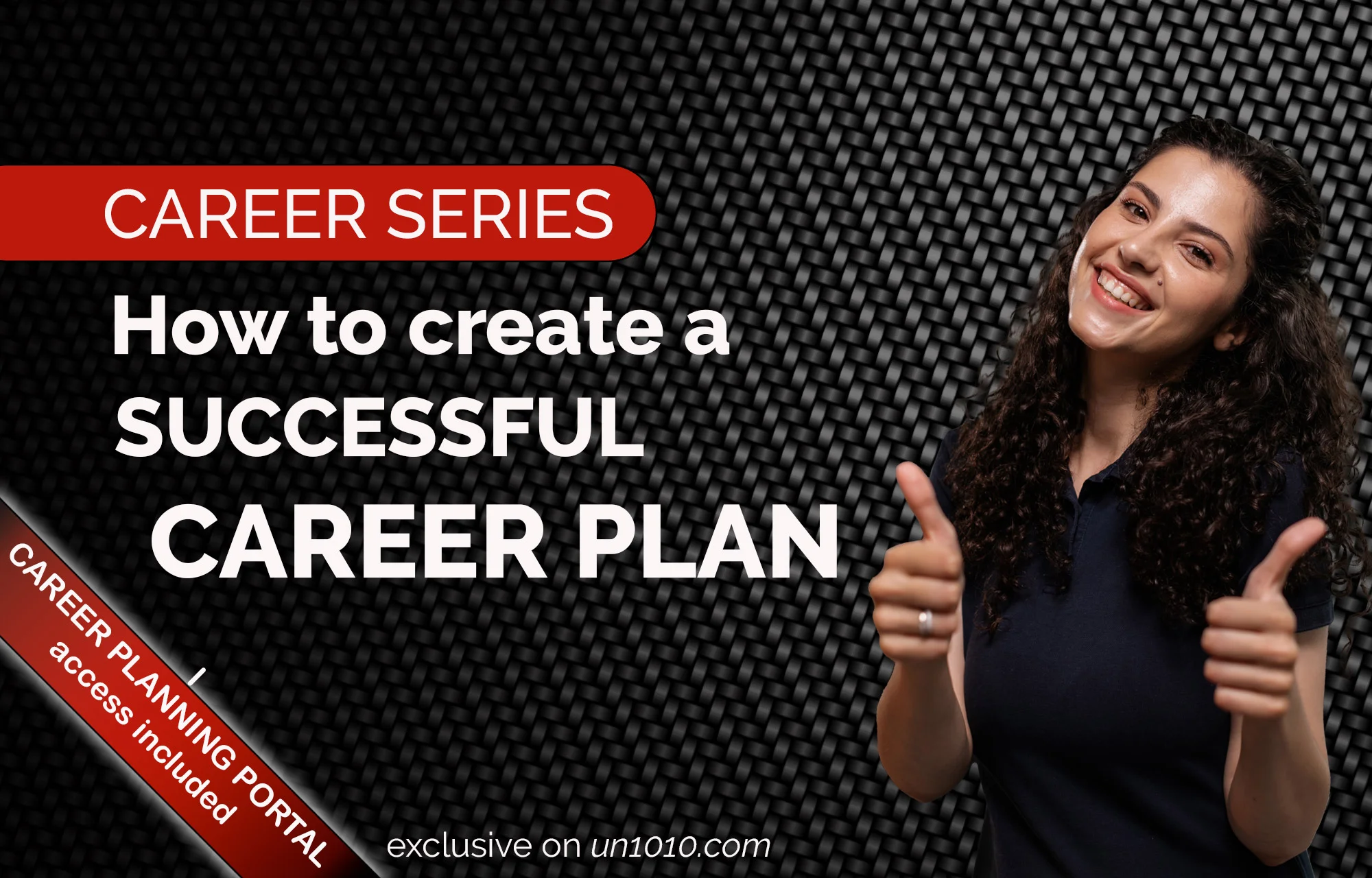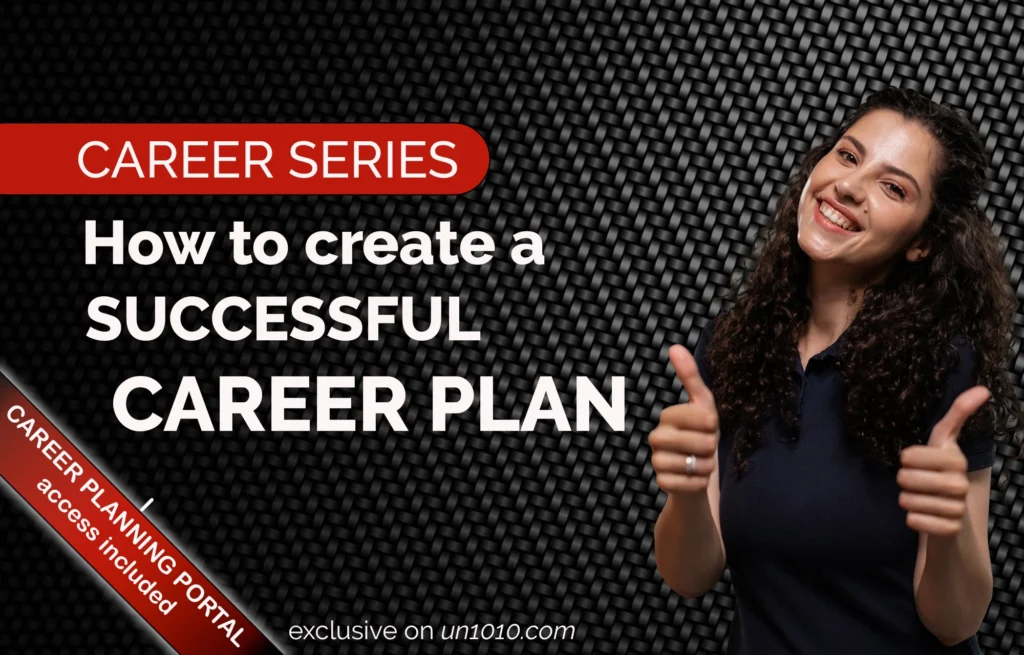 This experience is now available in a Career Planning Course, 'How to Plan a Successful Career.' In the last two years, I integrated and ranked all-important career planning steps to get experience and brought them into a structured course with clearly set goals. Hours of videos will teach every step and explain why different steps in your career plan are more valuable than others.
Our Course will guide you through a self-assessment and help you determine your career goals and the different career paths and explain the career decision making process. The course will introduce the CPS system and teach you how to use the Career Planning Space to start planning your career. You will be guided to define your short-term goals and a career vision with your dream job as a long-term career goal as part of your career planning. CPS is a step-by-step career decision-making process helping you define, plan, and find a career path. Planning is important, but sometimes plans change and must be adapted to career alternatives. CPS was built with that in mind and supported any particular career change. You can easily change any planning activity or create new career areas or new career options. During the online course, you will learn how to use LinkedIn for a professional job search, and on UN1010 you will find predesigned great-looking resumes and cover letters, so you will find anything needed to explore a potential career.
Your Network is a career booster.
Did you know that the most important factor in boosting your career is creating and utilizing a professional network? This secret is even more crucial than your level of education or skillset! In my course, I delve into this secret and other valuable tips, providing clear guidance on leveraging your network effectively. Don't be fooled into thinking that your network is limited to new acquaintances on social media platforms like TikTok or Instagram! Network development is much more. Networking is essential for planning a successful career in 2023. Making connections with others in your industry, attending conferences and events, and seeking out mentorship opportunities can all help you build relationships that can lead to new job opportunities, referrals, and other benefits. It's vital to be proactive about cultivating a solid network and seeking out new connections, as this can be a crucial way to stay informed about the job market and find new opportunities.
Finally, it's essential to understand your goals and priorities when planning your career clearly. This could include everything from financial stability to a solid work-life balance, and it's essential to identify the key factors that will drive your career decisions. By being clear about what you want to achieve and the trade-offs you're willing to make, you can ensure that you're pursuing a career path that aligns with your long-term goals and priorities.
Planning a successful career in 2023 requires combining technical skills, adaptability, networking, and a clear understanding of your goals and priorities. By staying current with emerging trends and technologies, cultivating a solid professional network, and being flexible and adaptable, you can position yourself for long-term success and build a fulfilling and financially rewarding career. Using a system like CPS will take help you, as explained in so many areas, and will transform the process into a fun and satisfying activity.
Also, if you need a career counselor or coach, we are specialized in career coaching. With the attached, you can make an appointment.
You achieve certification and create your career plan after completing your online course. As a result of the different learning lessons, you analyzed the skills and experience of several career options and available career paths, mapped the skills and interests and defined a skill gap list so you know which skills are required. All this ended in tasks in CPS with a timeframe and deadline to learn these new skills and meet the requirements for a new open position.
We learned a lot about a process that helps CPS – Career Planning Space, which supports planning short and long-term goals with the latest technology. But it all comes back to you. Are you willing to not only do the first step but to invest in yourself and drive a change in your future?
YOU ARE ACCOUNTABLE FOR YOUR CAREER!
LET'S GET THE FIRST ROADBLOCK OUT OF THE WAY! YES, IT IS YOU!
BEING ACCOUNTABLE MEANS OWNING AND TAKING ACTIONS
You are in charge of your next step – not your boss, not top management, or anybody else! Open your eyes and accept the facts – it is your first action to change the status quo. Here comes the good thing: if you are accountable, you can take control or learn how to do so!