12 Definitions of Leadership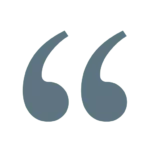 For me, leadership is much more than a job or a title. Great leaders construct an environment of passion fueled by positive and creative energy and fun to inspire and support top performance. Great leaders give and demand trust act honest, transparent, and respectful. Great leaders achieve results because they set smart goals. Goals which are Specific, Measurable, Attainable, Relevant, and Time-Bound.
Great leaders build teams that outperform the sum of all individual performance.
Attached you find an uncommented list of leadership definitions from great leaders, leadership coaches, and researchers.
Find or create your definition of leadership during this course to practice great leadership. The next lessons will help you in that process.
I appreciate your commitment!
Keep going – Udo